Peaks & Streaks Roof and Exterior Cleaning in the Kansas City Metro Area
Fast, friendly, and fully functional, our professional Cleaning Service team is up for any job. We always stand behind our work; customer satisfaction is our #1 priority. Contact us to learn more about the services we offer.
REQUEST A QUOTE!
At Peaks & Streaks Roof and Exterior Cleaning, LLC, we offer roof cleaning, house washing, soft washing and pressure washing services for residential and commercial properties across the Kansas City metro area.
Our house washing services can clean vinyl siding, wood and steel siding, and stucco and brick. We are experienced in cleaning all roof surfaces including asphalt, tile, metal, concrete and cedar shake. We also clean gutters, decks, fences, driveways, sidewalks and walkways. Peaks & Streaks Roof and Exterior Cleaning, LLC can handle removing that exterior mold, algae, rust and oil stains a from any surface.
If it's outside and dirty, we can clean it.
HOUSE WASHING
House Washing is done with low pressure allowing the cleaning detergents do most of the work. Your house will get a nice soapy bath and be sparkling clean after being thoroughly washed and rinsed.
We wash all walls, gutters, soffits, overhangs and window sills during our house wash.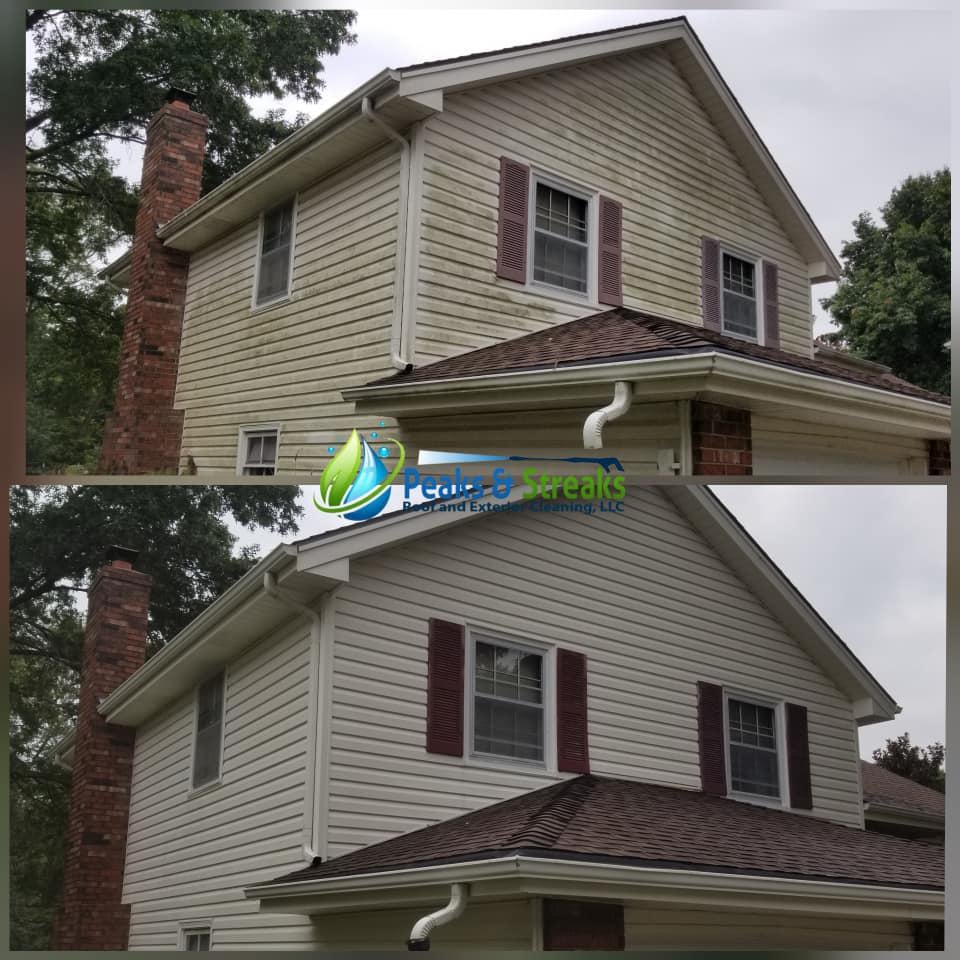 HOA/MULTI-FAMILY
Cleaning exterior surfaces on a multi-level, multi-unit property can be a major project. Let Peaks & Streaks Roof and Exterior Cleaning help you maintain your property or prep surfaces for projects like painting and repairs. Our team has the equipment to handle these projects safely and quickly while staying on schedule and on budget.
Contact us today for additional information and to request a quote for your next exterior commercial property clean up project.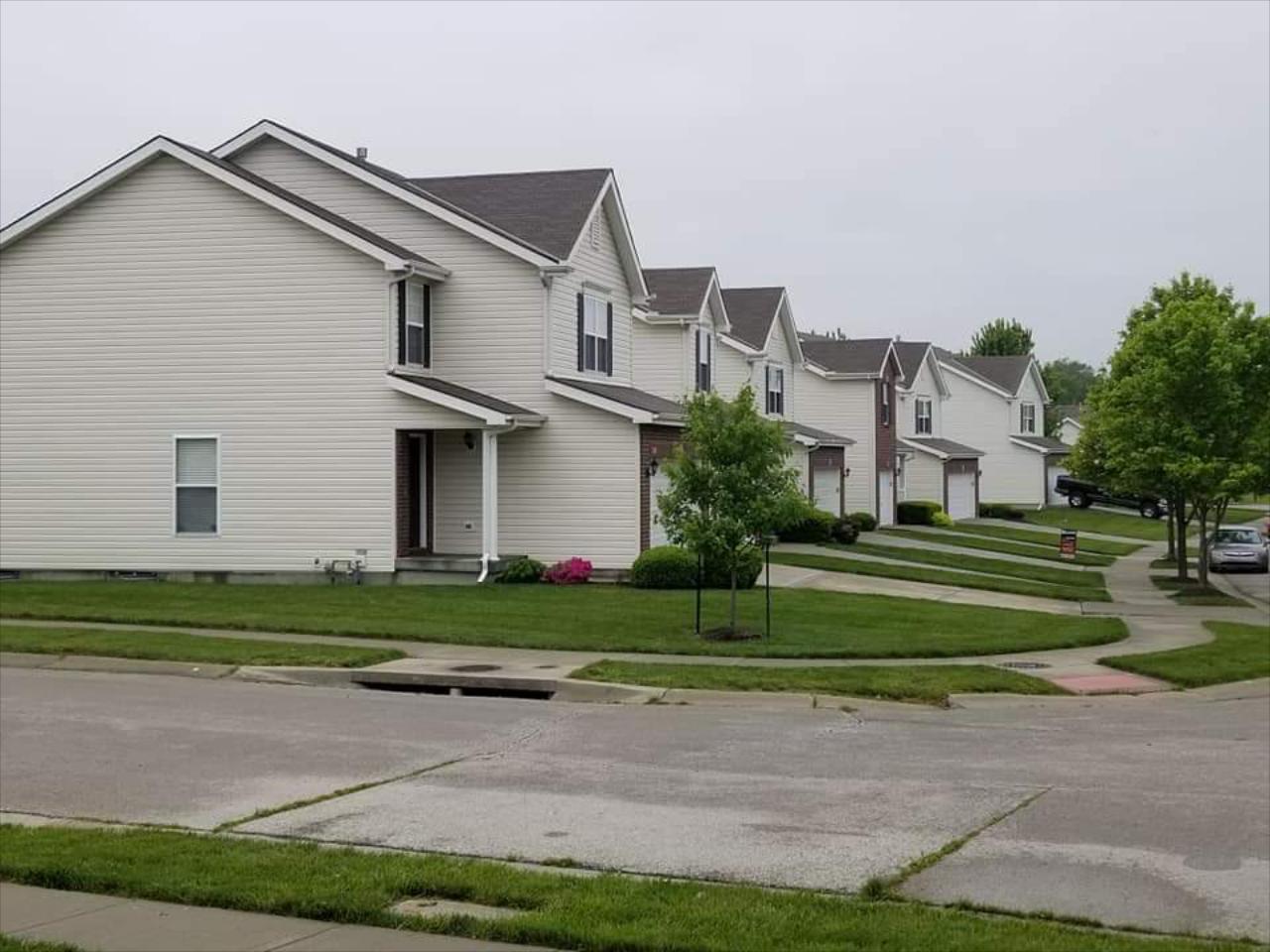 ROOF CLEANING
Your Roof gets streaks from algae spores growing on it feeding on the limestone in the shingles. Our Cleaning kills all of the algae and makes your roof look like new. In our area streaks are worse on the North sides due to lack of sunlight. Don't replace your roof , let us clean it for a fraction of the cost.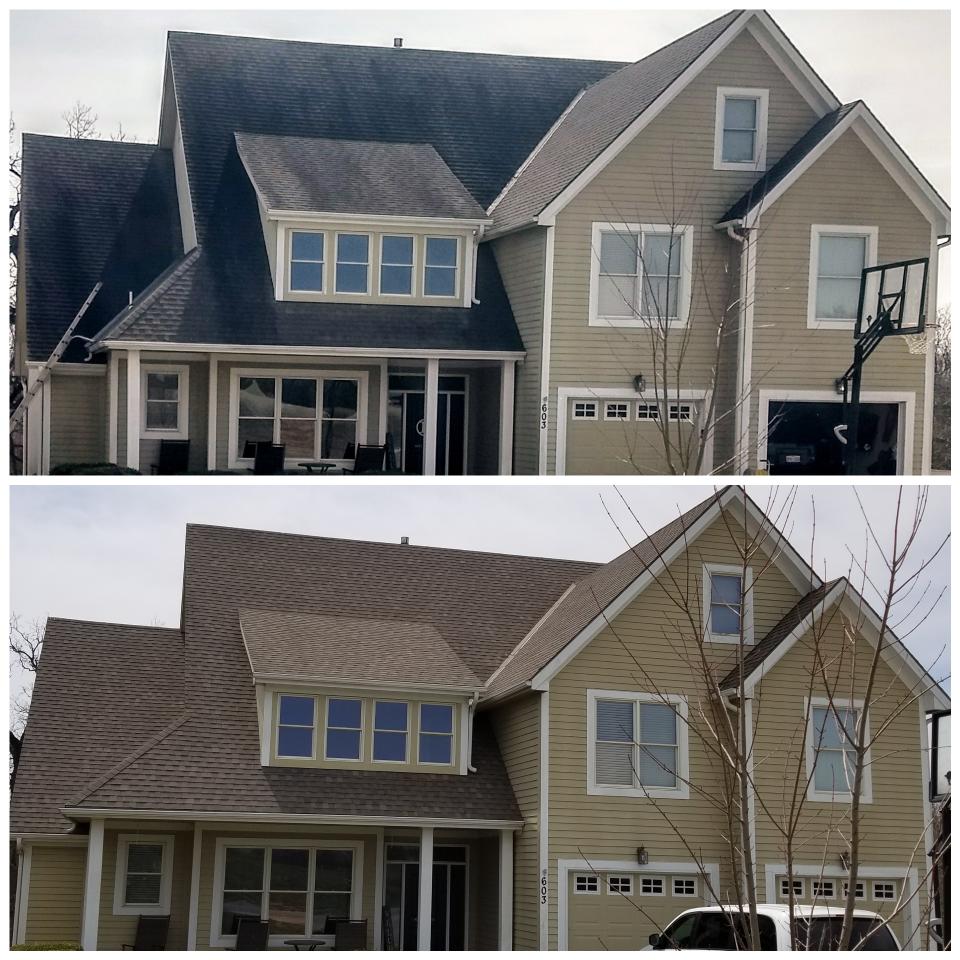 PRESSURE WASHING
Residential and commerical properties
Are you looking for an affordable pressure washing contractor? Peaks & Streaks Roof and Exterior Cleaning is a locally owned and operated contractor offering the Kansas City metro area with quality pressure and power washing services for your home or business. Whether you're looking for a small, one-time project, or full cleaning services on a recurring schedule, we can offer the services you need at prices you can afford.